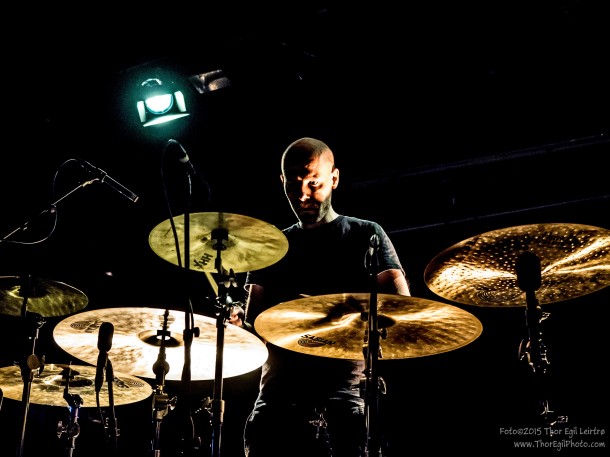 Lillehammer Experimental's second event features a special solo cymbal concert by Tomas Järmyr (Motorpsycho, Zu) plus one of Norway's finest and most adventurous players of the Hardanger fiddle, Britt Pernille Frøholm at Oppland kunstsenter, Kirkegata 60, Lillehammer. The consert-series is curated by James Welburn.
Since we'll be experiencing traditional well known instruments from new perspectives, for this event we´re moving into the gallery room of Oppland Kunstsenter! The doors opens at 19.30.
TOMAS JÄRMYR
Tomas has recently become known as the new drummer of Motorpsycho, and has toured widely with Zu. However he already has a lengthy and respected CV of credits leading up to this, including numerous experimental releases with artists such as Yodok/Kristoffer Lo, Dirk Serries, Sunswitch, Aidan Baker, James Welburn and many others.
Born 1987 in Sweden, Tomas has been playing drums since the age of 2 and actively studying music since the age of 7. He moved to Norway in 2008 and has been teaching at the jazz department at NTNU in Trondheim on and off since 2011. Today his uninhibited playing reflects a non-stop level of invention. Force, finesse, intensity and a sheer endless control over textures, with an ear for the dynamics and air within the music, all combined at the highest level. His abilities vary between driving free jazz groups to gently backing up song smiths, from forging vast experimental soundscapes to all out bulldozing with rock bands.
Tomas has completed a masters degree focusing on improvised music for cymbals. And it is this finely honed performance that he is bringing to Lillehammer
BRITT PERNILLE FRØHOLM
Frøholm is regarded as one of the best Hardanger fiddle players in Norway.
She is an advocate for international musical collaboration in many formats and forms. With her many acclaimed albums in several genres and with various bands, she has toured much of the world, has won awards and received scholarships both locally and nationally for her art, and has had prestigious solo concerts at some of the biggest and most important festivals for both folk and art music.
For many years she has shown great ingenuity and curiosity, through fearless development and testing of new ways of using the Hardanger fiddle and Norwegian folk music. From using electronic tools, to expanding the playing techniques with inspiration from many different fields, such as contemporary music, jazz, pop music and improvisation.
We at Lillehammer Experimental are proud to present an artist that embraces tradition and experimentalism in equal measure.
______________________
Facebook event:
Lillehammer Experimental is supported by Kulturrådet, Østnorsk Jazzsenter, Lillehammer Kommune and Oppland Fylkeskommune.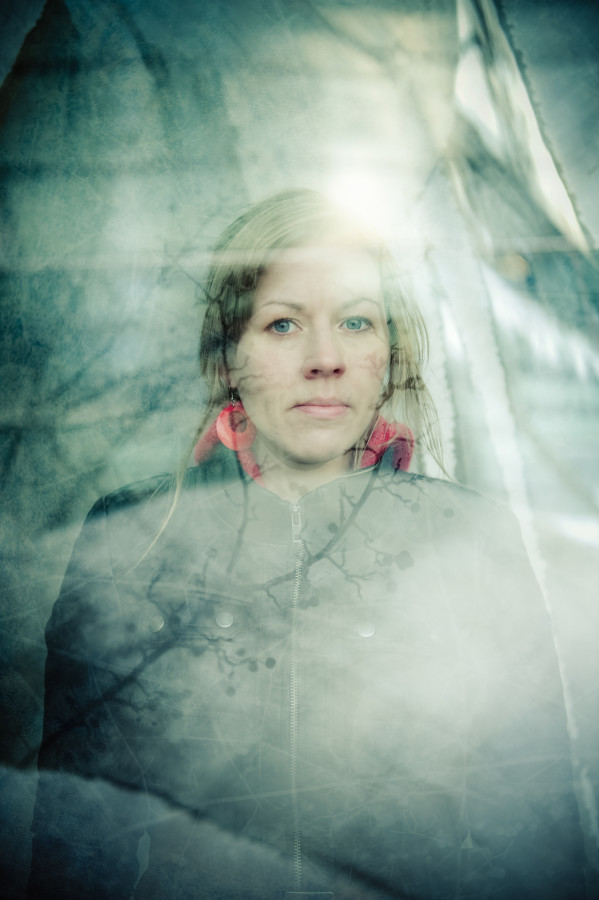 Britt Pernille Frøholm. Kunstnerens eget foto.